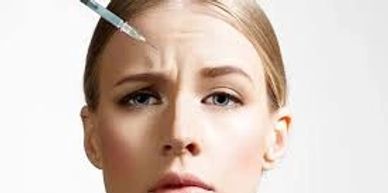 Neuromodulators
Neuromodulators are a drug that work by paralyzing the underlying muscles. They act to soften deeper wrinkles or prevent them from starting in the first place.  They generally start to work in 3-4 days and last approximately 3-4 months.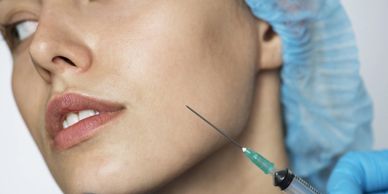 Fillers
RestoBod Laser Clinics and Dr. Rudkin uses
Juvederm
to fill those fine lines and wrinkles, as well as lip injections to give you the most kissable lips. Juvederm is hylaronic acid, a natural occurring substance present in our bodies. This product is used to increase volume in areas such as cheeks, lips, temples, jawline and lips. This helps to fill out fine lines and wrinkles and sculpt the face. We do NOT split, share or save syringes as this is not best practise and can increase the risk of cross-contamination and infection. Dr. Rudkin uses a cannula approach which decreases the risk for adverse events and is well versed in MD codes.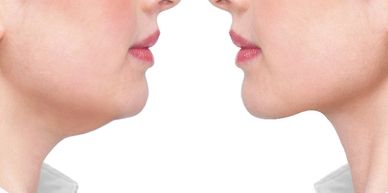 Double Chin
Dissolve your double chin (submental) with
Deoxycholic Acid
(also known as Kybella or Belkyra)  During this treatment, the solution is administered into the area to be treated with multiple injections dissolving the fat over the next 4-6 weeks.  More than 1 treatment is required.  This does not treat saggy skin; however we have other options to treat that.